Do you think these hot news babes do it on purpose, or maybe they just don't see themselves in the mirror closely enough. This is Nicole Mitchell of The Weather Channel and she's wearing basically a see through white top, right to her bra. Imagine if she didn't wear a bra, or if she felt nipply, wow.

Nicole showing the curves,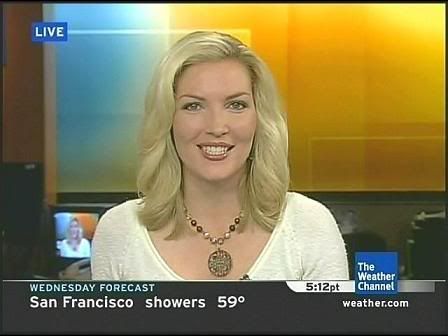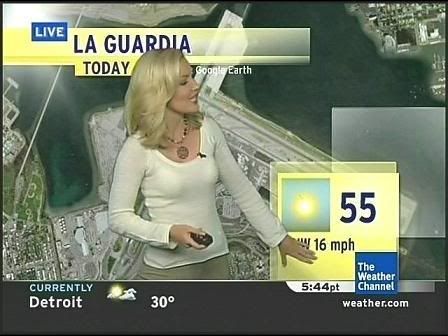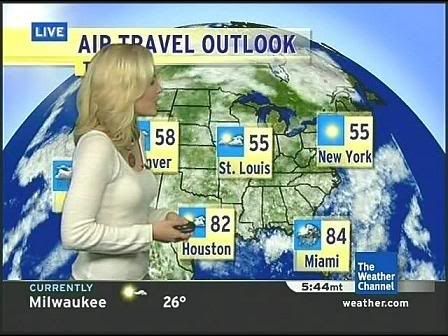 Screencaps courtesy of Wizard at the Wide World of Women forum.