It's always a good day when there is a hot Chris Jansing sighting yesterday on the Today Show. She's all buttoned up in the chef uniform this time, but the look she gives here into the camera is vicious.

Lets grill cheeses together, baby...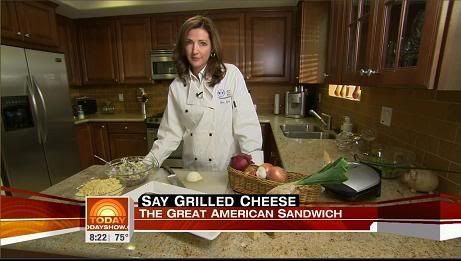 Screencaps courtesy of shadow at the Reporter Caps forum.