Here is the hottest news babe on the planet, Mélissa Theuriau on French TV. Not sure of the date, but it appears recent. I love listening to her speak, French is such a sexy language.

Gorgeous as always,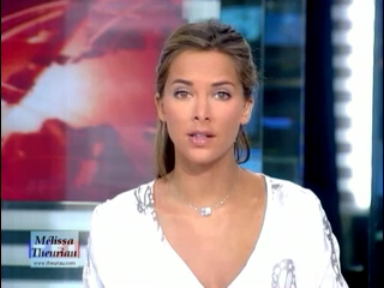 A montage of Mélissa with some weird French music in the background,


Screencaps courtesy of century at the Reporter Caps forum.