The beauty of technology. Margaret Brennan showed up on CNBC yesterday in a tight sleeveless top and damn did she look good. Simply by turning up the contrast, we get see a little more of her breasts, sweet...

Now we see you, then we see more of you,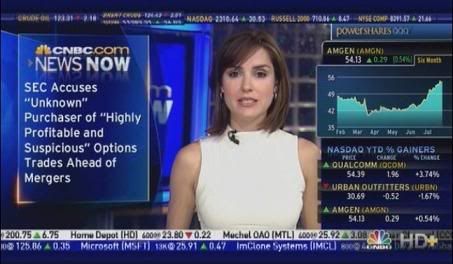 Screencaps courtesy of sabrina and wickerman at the Reporter Caps forum.