From ESPN's Countdown to the espys the other day, Erin Andrews flashing her goods and admiring the bling bling. Gotta love the curls in her hair, and that cleavage, my goodness. As one commentor put it, Erin's so bangin' I'd hit it until her hair turned black.

Erin is dressed to kill,


If you like big rocks, you should check out my...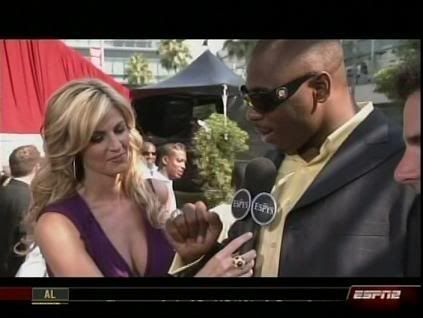 Screencaps courtesy of centricguy at the Wide World of Women forum.