Some hot leg action for y'all going into the weekend, petite hottie Mika Brzezinksi legs, overshadowed by Mary Steenburgen's hot legs?? I guess there must be something about Mary after all, even Joe's having dirty thoughts of Mary.

Wherever he is, Ted Danson is smiling...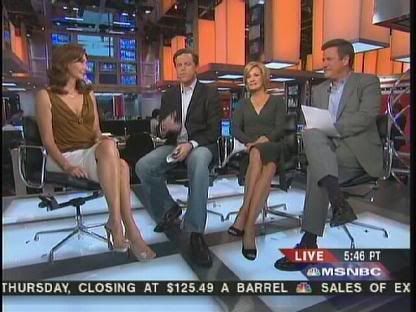 Screencaps courtesy of the Ultimate News Babes website.