I love it when a woman knows exactly what she wants. From this morning's broadcast, busty leggy Michelle Caruso-Cabrera tells Jim Cramer and Joe Kernen how big she likes it. Jim looks like he's hypnotized by Michelle.

"I like 'em big, this big!"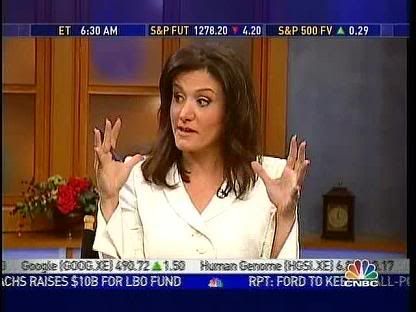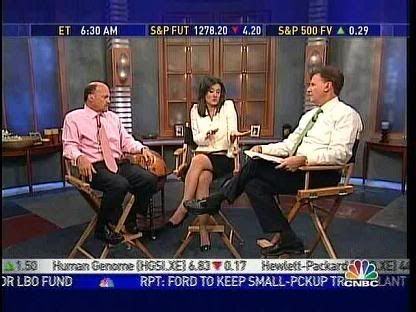 Screencaps courtesy of the Ultimate News Babes website.