Eye-popping. That's the only way to describe Rebecca Gomez and her cleavage yesterday on FBN's Happy Hour. I bet Cody Willard had to go backstage and clean out his tubes after, he looks like such a dweeb in the second picture. Hot damn, Gogo looked foin. Enjoy y'all...

Gogo is hot hot hot,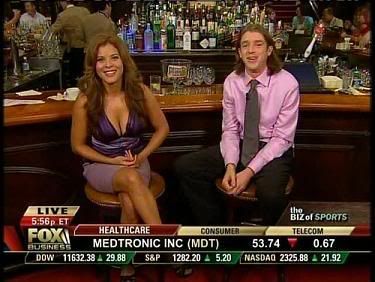 Screencaps courtesy of AmyRobachFan101 at the Wide World of Women forum.