On FOX Report yesterday, Julie Banderas with the extra hot extra shiny legs. Damn girl, now we know why oil is so damn expensive these days. It's like I dipped my head in oil and rubbed it all over.

I wanna lick you up and down, 'till you scream stop...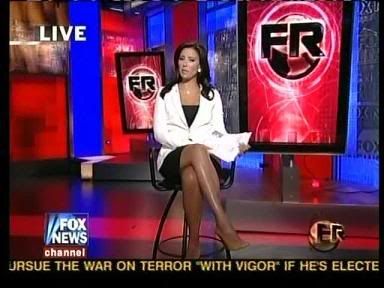 Screencaps courtesy of deadzone at the Reporter Caps forum.