It's been a while, but since I know you Christi Paul haters love to hate this news babe, here she is looking bangin' in her satin and hot skirt. I don't care what y'all say, I'd still split it any day of the week. Commentors go crazy...

Christi, give us a kiss,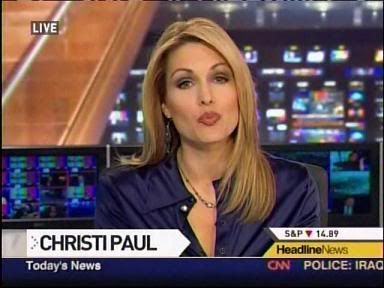 Screencaps courtesy of SceptreX42 at the Wide World of Women forum.