My goodness, Michelle Caruso-Cabrera from CNBC on Friday not only with the mega-breasts, but with the pokies as well (unless that is the liner of her bra). She does have quite the big nose though, huh, oh well, I'd still split it.

Michelle stretchin' out another sweater,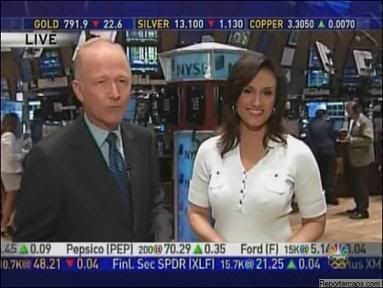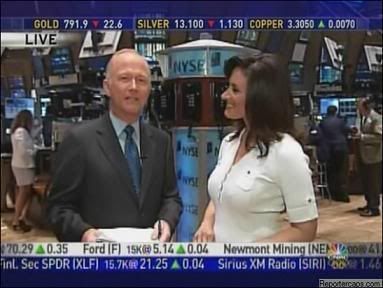 Screencaps courtesy of tradecnbc at the Reporter Caps forum.