She's not a stunning hottie, but you have to respect those reporters, male or female, that go into the eye of the storm to bring us the news. There's something about Michelle Kosinski on NBC reporting from Florida that's just really hot. Forget the mile-high club, imagine gettin' it on in the middle of a hurricane, that's hot...

Michelle braces for impact,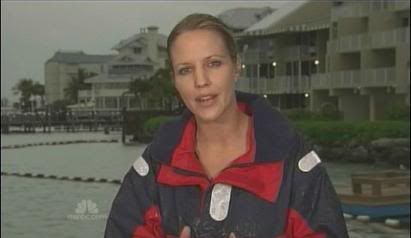 Screencaps courtesy of Sabrina at the Reporter Caps forum.