From the Olympics in Beijing, a hot Jenna Wolfe on the NBC Today Show. Damn, she's got the hotness going on here, I've never seen her hotter. I like how she's doing the pointing up thing with her heel, it's like she's jacked up or something, I bet Matt likes it. Enjoy...

Jenna is lookin' bangin',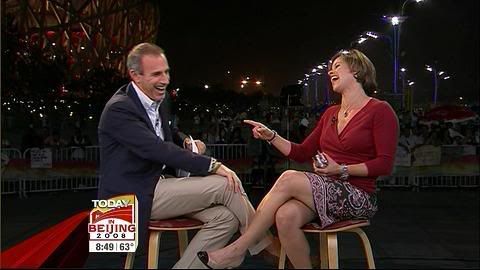 Screencaps courtesy of SceptreX42 at the Wide World of Women forum.