My goodness, Robin Meade was looking FOIN yesterday on Morning Express. The lips, the booty, the bodacious curves. What else could you want in a woman? I know, you commentors will say that she "puts her makeup on with a trowel each morning" or that she's married to some fat dude, or that she make you limp. But I say she can rock my world anyday.

Watching Robin is highly stimulating in more ways than one,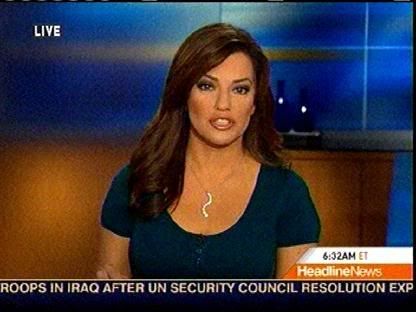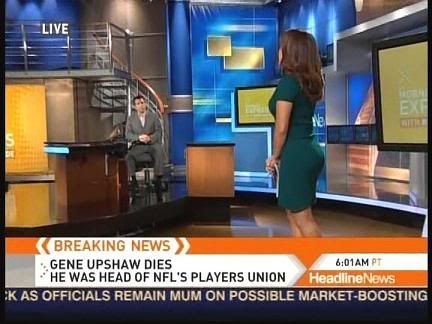 Screencaps courtesy of HSF and fitz207 at the Wide World of Women forum.