I love watching weather babes that have great cleavage and aren't afraid to show it. This is Clare Nasir of GMTV in the UK. Her face is kinda butt, but she's dressed in a hot low cut top showing her sweet boobage.

Sweet side view of Clare,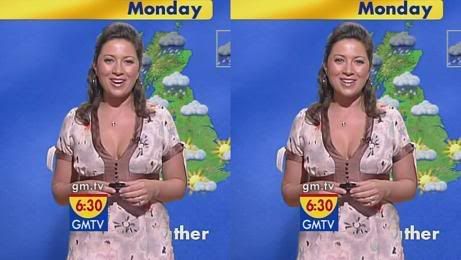 Screencaps courtesy of MVP at the Wide World of Women forum.