I haven't paid too much attention to German TV, but it looks like the hot duo of Karen Heinrichs and Nadine Kruger is back. They look hot together, I bet they get down and dirty after the show, Karen (with the short hair) looks like the butch of the couple.

Hot legs and hot cleavage,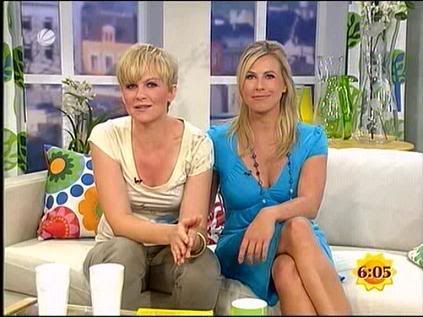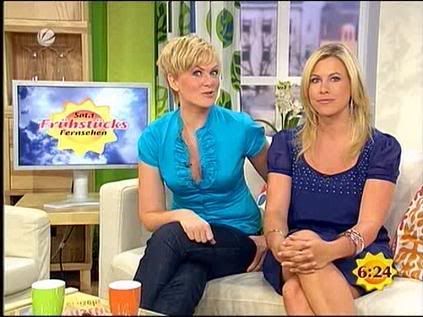 Screencaps courtesy of slashasterisk at the Reporter Caps forum.