From earlier in the week, Bianna Golodryga and Kate Snow square off in a Good Morning America sexy leg showdown. Kate's got slightly longer legs and her body is more proportioned so I'd give her the edge there, but Bianna still got it goin' on.

Leg duelin' with Bianna and Kate,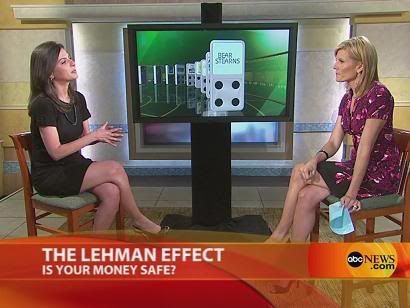 Screencaps courtesy of Ninja at the Wide World of Women forum.