The poster on the forum nailed this one on the head. It's "Kind of like the winning combination on a slot machine." Bonus with Christine Romans showing off a little cleavage too. Gerri Willis looking smitten. And even Susan Lisovicz looking decent, her cheeks usually look too puffy, maybe its the botox.

A CNN financial hottie smorgasbord,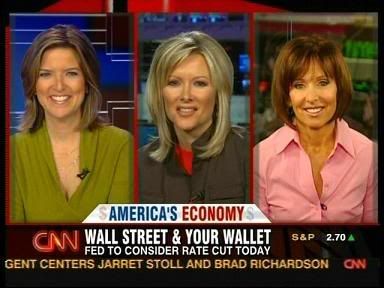 Screencaps courtesy of Gambit at the Reporter Caps forum.