Believe it or not, this is my first post on Uma Pemmaraju of FOX News but it certainly won't be my last. Here is Uma from last week showing some great cleavage in a tight top and great sexy legs in a really short skirt. I'd definitely hit it, she's got it all goin' on.

Uma showing off her assets,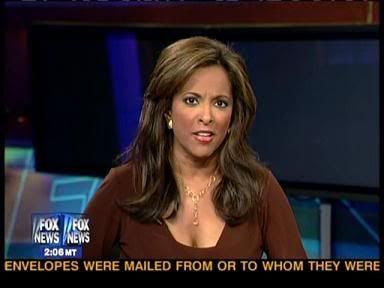 Screencaps courtesy of donkeed at the Wide World of Women forum.