I'm always up for a little tongue action. This is hot blonde news babe Kate Garraway of GMTV in the UK and I bet she can do all kinds of wild things with that tongue. I love Kate because she's a dead ringer for a an ex-girlfriend that was wild in the sack, everytime I see her it brings back good memories.

Kate's groovy tongue,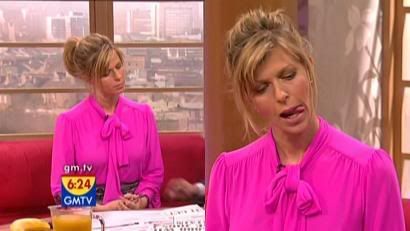 Screencaps courtesy of MVP at the Wide World of Women forum.