Is it just me, or does Sharon Resultan on the Weather Channel have some big breasts? Imagine if she wore something tighter, or a low cut top, that cleavage would be unreal. Sharon's a real babe though, a very sexy voice as well.

Sharon's mountains of love,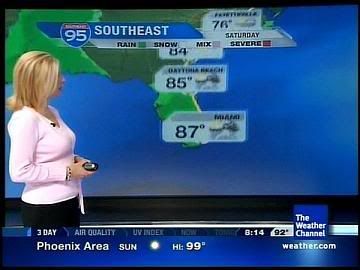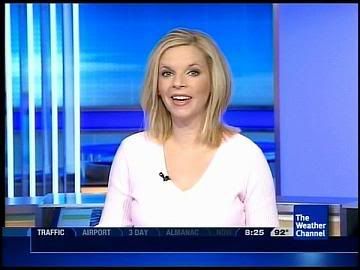 Screencaps courtesy of zonajohn at the Wide World of Women forum.