Could be just her bra liner, but I think it's her pokies. I love the yellow as well, really accentuates it. Jenna Lee is just so hot, I bet traffic stopped behind her. If I lived in San Francisco, I'd be checkin' out the clubs keeping my eye out for her.

Jenna feelin' the breeze,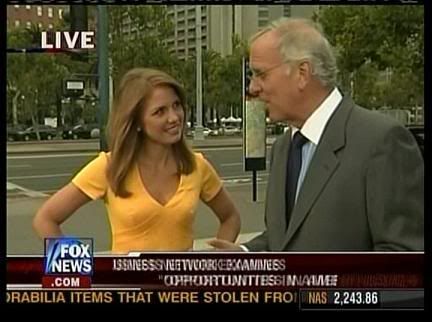 Screencaps courtesy of felinith at the Wide World of Women forum.