I bet Jodi Applegate is just swell in person. She will try anything on live TV. Here she is getting her pulse checked live. Greg Kelly is trying to get her to take her whole jacket off, good thinking. Except, if he was working in any office you and I work at, he'd be fired for sexual harassment. Well, can't say we blame Greg, who wouldn't want to see more of Jodi. Damn, she's got a sweet body, way too hot.

Greg wants some of what Jodi got,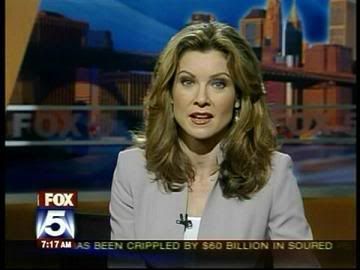 Screencaps courtesy of slashasterisk at the Reporter Caps forum.