Via TVNewser, seems like the FOX suits are giving Ainsley a hard time for talking to the bloggers. Doesn't appear that she said anything too revealing, but according to the suits, there is some sort of unwritten rule that anchors don't talk to the bloggers. Does that make any sense at all?? Screw the man...

Ainsley loves cute puppies,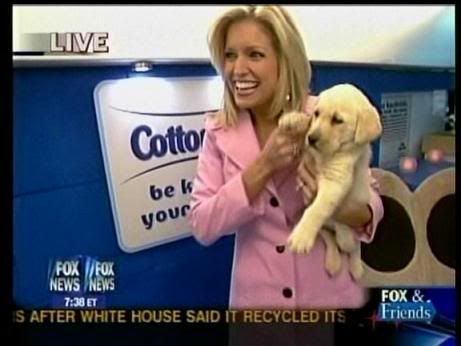 Screencaps courtesy of Sandman at the Reporter Caps forum.