Julie Banderas made an appearance on FOX's Red Eye the other night, and she was sporting a cool hairdo. I think she should stick with this look all the time. I like the way her makeup is done here as well, very pretty.

Julie dressed to kill,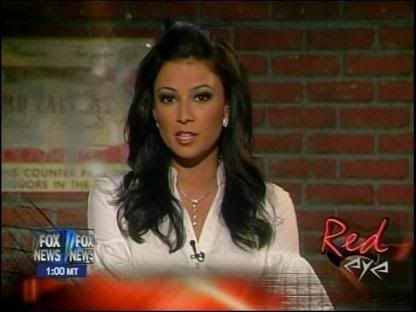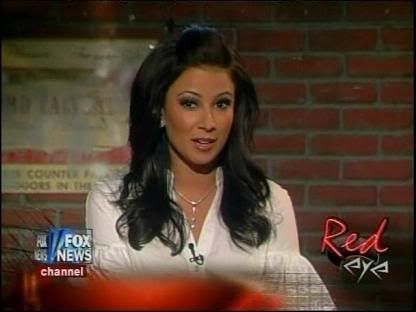 Screencaps courtesy of shadow at the Reporter Caps forum.