Don't know anything about Silvia Incardona from Germany, other than she's very hot. She has something funky going on with her nose but other than that, she's got a hot body.

Sweet legs,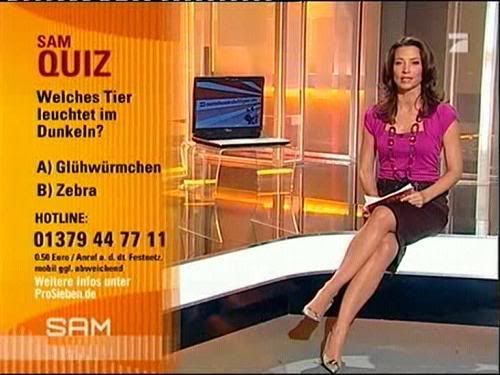 Here is a youtube clip of sexy Silvia,


Screencaps courtesy of shadow at the Reporter Caps forum.