News babes usually change hair styles like they do lipstick color but it's always interesting to compare before and afters. Contessa Brewer of MSNBC did a little hair change and I'd have to say, a big thumbs up on this one.

Contessa today,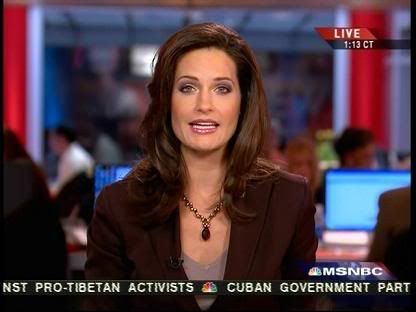 Contessa in December,



Screencaps courtesy of shadow at the Reporter Caps forum.