Via TVNewser, our favorite leggy blonde, Laurie Dhue is leaving FOX News. Seems as both sides couldn't agree on a new contract. I'm sure we'll see her end up somewhere, she's too hot to not be on TV.

Too bad, we'll miss Laurie, her fantastic legs, and most of all her funny faces, here is how we'll always remember you,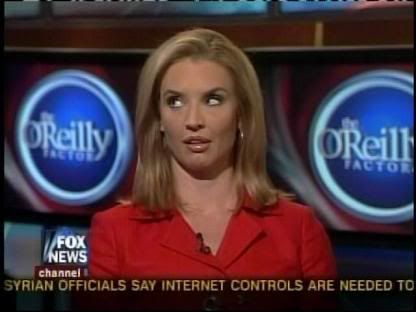 Screencaps courtesy of DeadZone at the Wide World of Women forum.