For those of you with the asian fetish, here is Christina Park of FOX5 in NY. I think she used to be on CNN. If you've never had sex with an asian babe, you don't know what you're missing.

Christina in super tight sweater,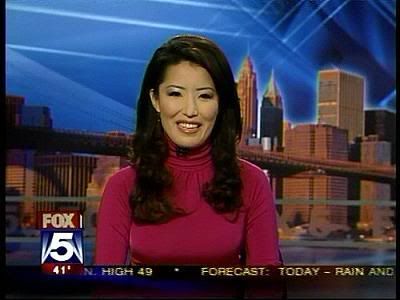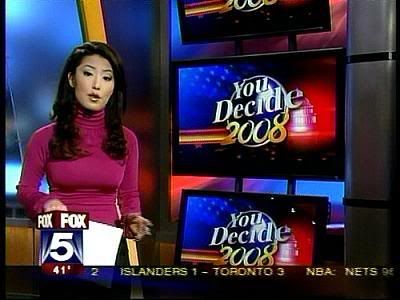 Screencaps courtesy of slashasterisk at the Reporter Caps forum.