Hot damn, I wish all the hot sports reporters dressed in short skirts like Andy Adler of FOX in NYC. You can see almost all the up her crotch. She's a real keeper this one, won't be long before we see her on ESPN...

Ballplayas, step yo game up, if you wanna git wit it,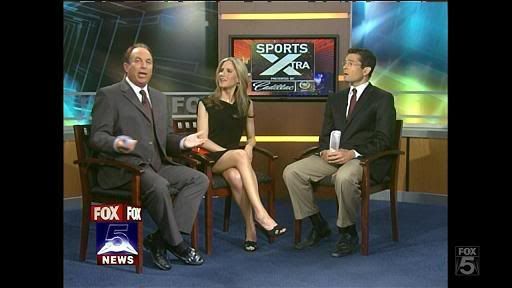 Screencaps courtesy of centricguy at the Wide World of Women forum.