Certainly not as bad or funny as Contessa's gaffe, but certainly still worthy of a post. This is Mika Brzezinksi on MSNBC's Morning Joe this past Thursday wishing everyone a great weekend...



Isn't that why they read the newspaper on-air?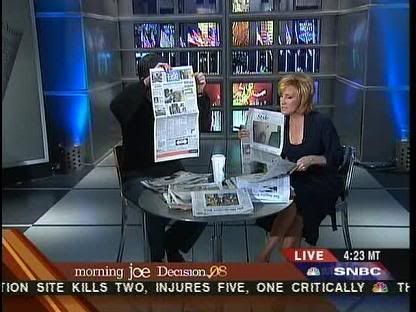 Screencaps courtesy of the Ultimate News Babes website and clip via ICN.