I know how you commentors love your Contessa, so here she is, Contessa Brewer on MSNBC earlier today showing off her delicious legs. Comment of the day goes to Dirty Sanchez:

I'd hit it so hard that she would be doing her news broadcasting in a wheelchair...
Ain't nuthin' but a G thing baby,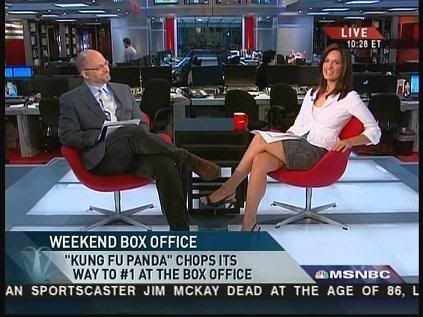 Screencaps courtesy of fitz207 at the
Wide World of Women
forum.