If you're a fan of legs, then brace yourself. A hot Jodi Applegate of FOX5 in NYC interviewing an equally hot Katrina Szish. Man, I love summer, time to shed the clothes and show some skin.

Which kitty wants their poke first?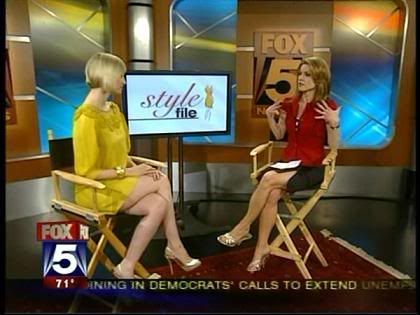 Screencaps courtesy of SlashAsterisk at the Wide World of Women forum.