This is Mercedes Colwin and she's the legal analyst for FOX. Damn, she's got a fine rack. Now that's what I can cleavage. I love the face on the guy next to her, "Yes, I'm with her". Don't know about the extra tummy rolls though in the second picture, I sure hope she's pregnant.

Mercedes wit' da extra sumpin' sumpin' up top,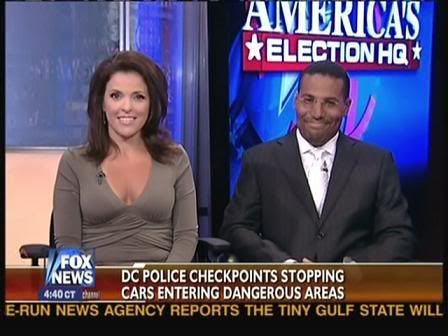 Screencaps courtesy of donkeed at the Wide World of Women forum.