I guess its never too early to start thinking about Christmas. This is Alisyn Camerota looking bangin' in her Christmasy dress, she's like a sexy Gretel in that skirt. I can't wait for her to dress up as a sexy Mrs. Santa Claus, rewarding all the good boys...

I want Alisyn for Christmas,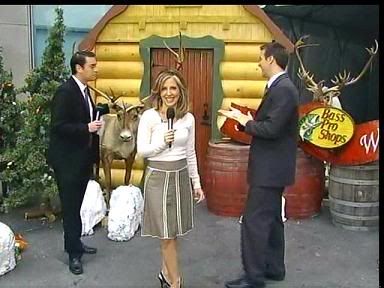 Screencaps courtesy of cody at the Wide World of Women forum.