From one of my favorite shows, Republican hottie Monica Crowley and regular guest on The McLaughlin Group on PBS. I bet Pat Buchanan gets his groove on with Monica backstage, he's transfixed on her sexy body. Monica is probably just his type, heck she's everybody's type.

Monica is one hot blonde,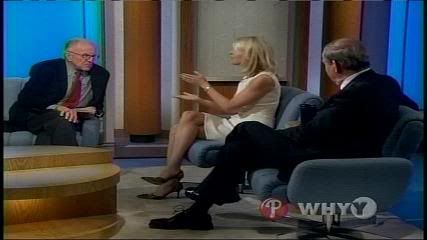 Screencaps courtesy of joeycap666 at the Wide World of Women forum.