I don't know how recent this is, but hot damn!!! This is the sexy Lilia Luciano on Univision with the mini-upskirt (I have to keep inventing terms so that y'all commentors can't keep raggin' on me, hahaha). Anyways, she is one hot babe, there is a pron actress she reminds me of named Nina Mercedez. Well, enjoy...

Lilia looks ready for a quickie,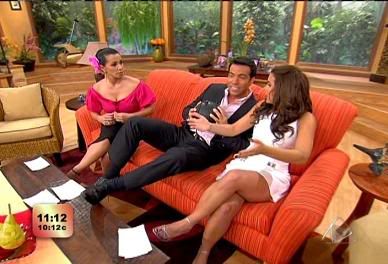 Screencaps courtesy of BPM_33 at the SuperiorPics forum.