Much thanks to SOM for this great HD picture of a nipply Gretchen Carlson on FOX last night. I guess she was more than a little giddy about Obama winning. I always wonder if the guy in her ear is like "um, Gretchen, your nips are showing." It must be tough being a woman, I don't know how y'all do it. Commentors go crazy...

Now you see them,


Now you really see them,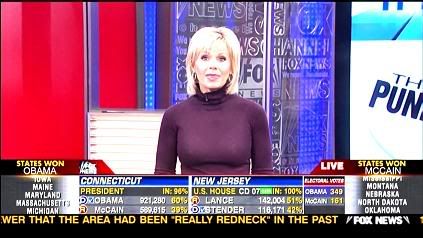 Hmm, somehow the links got f'd up, the pictures should line up now...

Screencaps courtesy of SOM at the Wide World of Women forum.