I have no idea who she is other than she's one hot blonde. From N-TV in Germany, this is sexy news babe Jennifer Knäble on a show called Deluxe. She looks like a 2008 version of Marilyn Monroe. I love the dress too, incredibly sexy...

Jenny's such a doll,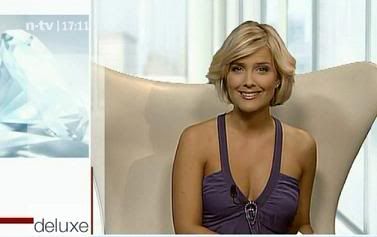 Screencaps courtesy of century and 12687 at the Reporter Caps forum.