From over the weekend, this is Republican strategist Margaret Hoover on FOX News with the slight upskirt. Too bad the camera is too far and too high. She's got a fine pair of legs though.

Margaret attempts the Sharon Stone maneuver,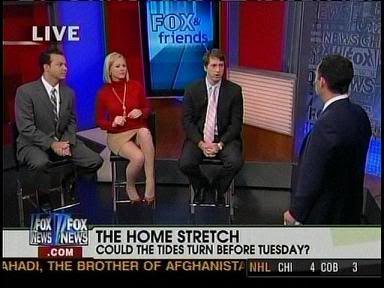 Screencaps courtesy of cody at the Wide World of Women forum.