On Squawk Box yesterday they were doing a best of 2008 show and somehow this came up in the segment. I like how Becky Quick is pull up her dress showing off more of her sexy hot legs. Joe's got a look like, "Yaah, I'm the big dawg, I've tapped that more than once, I own this joint."

Becky is such a tease,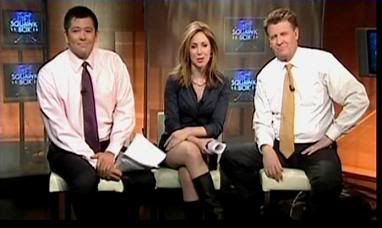 Screencaps courtesy of joeycap666 at the Wide World of Women forum.