We are so used to seeing Michelle Caruso-Cabrera of CNBC showing of her busty body, here she is this morning in Becky Quick's spot showing off her great legs instead. I don't like the clash of colors goin' on, but she does have sexy legs for sure. I don't think Joe is all that impressed though, looks like he misses Becky.

Michelle's hot leggage,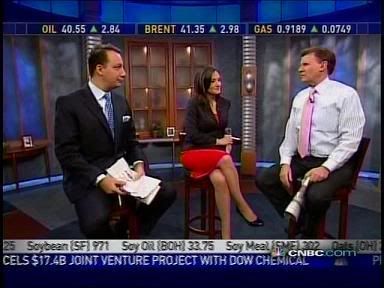 Screencaps courtesy of joeycap666 at the Wide World of Women forum.