According to NY Post's PageSix, Donald Trump is none too pleased with Rebecca Jarvis bio on CNBC's website. He actually wrote a letter to Rebecca letting her know that it was his show "The Apprentice" that made her what she is. That's too funny. I think the Don is still pissed that Rebecca wasn't takin' what the Don was sellin'.

Rebecca is just too hot not to be on TV,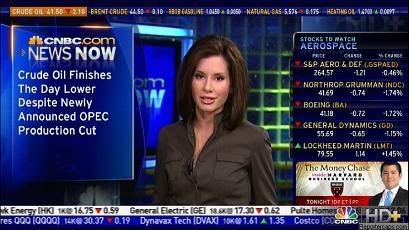 Screencaps courtesy of Sabrina at the Reporter Caps forum.