From a couple of days ago, weather babe Kelly Cass of The Weather Channel sporting the short skirt and boots. If we were back in school, she would be sent to the principal's office for that short skirt.Damn, that's short, imagine her sitting down and crossing her legs, or her back to you bending over.

The shorter, the better,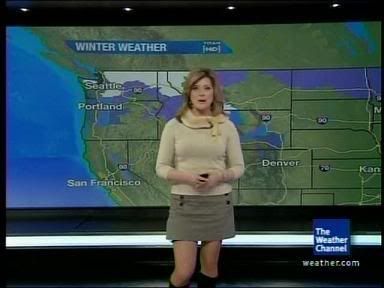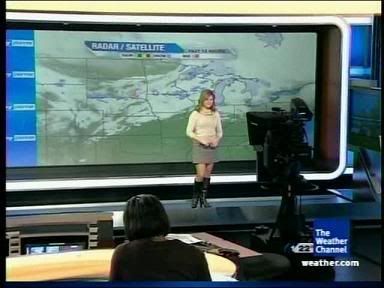 Screencaps courtesy of joeycap666 at the Wide World of Women forum.