From yesterday on MSNBC, a sexy and leggy Courtney Hazlett doing the Morning Scoop. I know some of y'all don't like her face, but she's got the cute girl next door look goin' on. Is it just me or are Willie Geist and Courtney lookin' pretty cozy and chummy there.

Courtney and Willie, sittin' in a tree...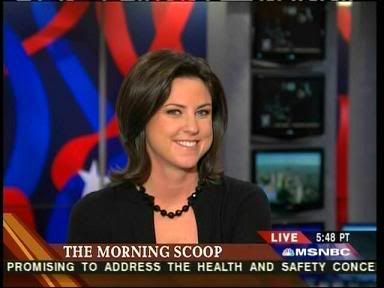 Screencaps courtesy of Gambit at the Reporter Caps forum.