The casualties continue. Via TVNewswer, NBC weather babe Jackie Maretsky was let go today along with the rest of the Weather Plus team. With the acquisition of the Weather Channel, the Weather Plus team became redundant, to say nothing of the recent economic downtown. Too bad, and we were so looking forward to seeing Jackie back from her mat leave. Oh well, Jackie's too hot to stay off the air too long.

Jackie earlier in the year,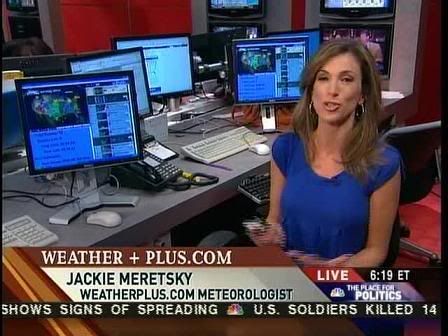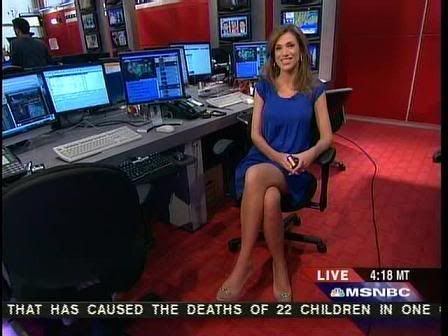 Screencaps courtesy of the Ultimate News Babes website.