She's usually the weather babe for local Los Angeles CBS affiliate KCAL. I don't know if this is the first time Jackie Johnson has been on CBS national but I hope they make her permanent. Talk about a ratings boost, Jackie is like a major demographic shift. Click here if you wanna see sexy Jackie in LA.

Short Betty still hot Betty,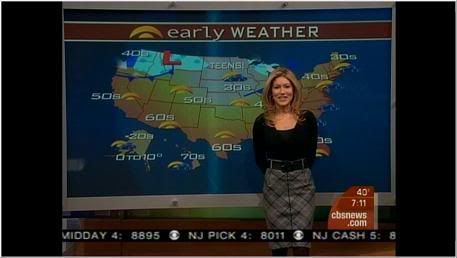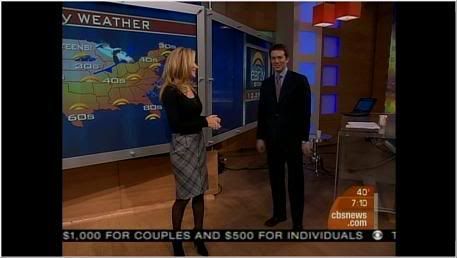 Screencaps courtesy of slashasterisk at the Reporter Caps forum.