From the BBC this past week and older, this is weather babe Kaddy Lee-Preston. Gotta love the blonde curly locks. From both in studio and out, in business and outdoorsy wear, very hot. I like the last photo, the guy's like "the view from here is hot."

I'd like Lady Kaddy to be my baby,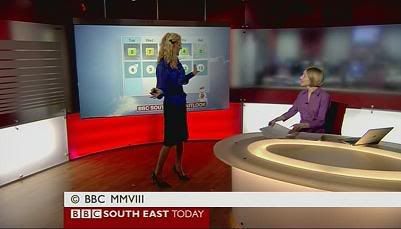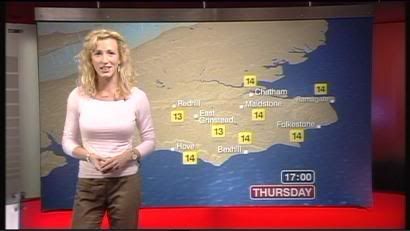 Screencaps courtesy of century, tgoat, and scanman at the Reporter Caps forum.