From yesterday on Good Morning America, Kate Snow looking like she's ready to go straight to her New Year's Eve party after the show. The sexy stripper boot stilettos, the funky pantyhose, very hot. I think George Stephanopoulos is thinking, "Damn, which party you goin' to tonite, cuz I gotta be there to kiss you at midnight."

Kate was bringin' it,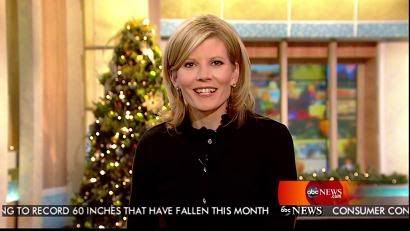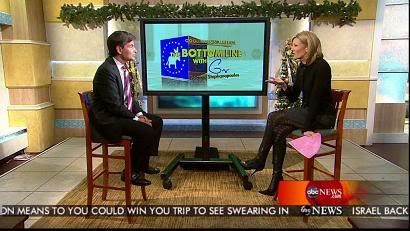 Screencaps courtesy of Shadow at the Reporter Caps forum.