I leave you with one of our favorite news babes from FOX. The one we love to hate and hate to love. From a couple of days ago, this is Courtney Friel looking absolutely delicious in the satin top and great body shot. I saw her on Chelsea Handler's show the other day and she was bangin'. Commentors, go crazy...

Ain't no party like a Courtney party,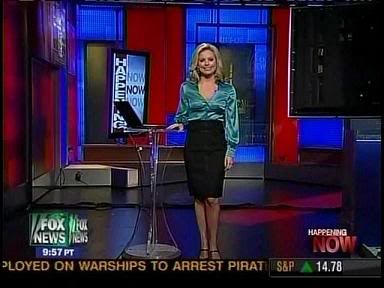 Screencaps courtesy of cody at the Wide World of Women forum.